DHP-Asheville is comprised of 17 Board Certified Gastroenterologists and 8 Advanced Practitioners all specializing in the prevention, diagnosis, and treatment of gastrointestinal conditions in adults. As one of the largest specialty practices of its kind, DHP provides consultative and procedural services spanning the full spectrum of clinical gastroenterology and hepatology.
Asheville Gastroenterology Associates is accredited by the Accreditation Association for Ambulatory Health Care and is a member of the American Society for Gastrointestinal Endoscopy.
---
The History of Asheville Gastroenterology
Started in 1975 through the vision, compassion, and hard work of founding partner Dr. Michael Grier, our commitment to pursue cutting-edge technology to improve our patients' health has been demonstrated by the following:
Our founding members were among the first physicians to introduce state-of-the-art gastroenterology and endoscopic techniques to the region, using newly developed fiber optic instruments of that era.
In 1978, an AGA physician was the first in the state of North Carolina to successfully extract a gallstone from the bile duct using a novel technique called endoscopic retrograde cholangiopancreatography (ERCP).
Our Endoscopy Center, opened in 1991, was the first ambulatory surgical center of its kind in the state of North Carolina, providing outpatient endosurgical services to the patients of Asheville Gastroenterology Associates.
AGA developed a clinical research program that offers treatments in a variety of digestive disorders by enrollment in nationally acknowledged clinical trials at the forefront of discovery.
We are dedicated to offering the most innovative endoscopic techniques as exemplified by our expertise in capsule endoscopy, endoscopic ultrasound (EUS) and Spyglass direct cholangioscopy system.
We were the first site Western North Carolina to use the novel Spyglass visualization system for direct cholangioscopy in 2008.
Our collaboration with a regional liver transplant center helps facilitate initial consultations with transplant surgical staff within our practice.
---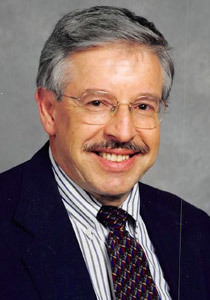 About Our Founder:
The physicians and staff of Asheville Gastroenterology Associates acknowledge and celebrate the life of Dr. Michael Grier (1943-2016), our founding partner. Dr. Grier's vision, compassion, and hard work made Asheville Gastroenterology Associates what it is today. His hard work and dedication was instrumental in establishing the first outpatient endoscopy center in North Carolina. His sense of responsibility to those placed in his life was paramount, whether it be family, patients, employees, partners, or friends.